BEST LIGHTING STORE IN DELHI – MY LIGHTS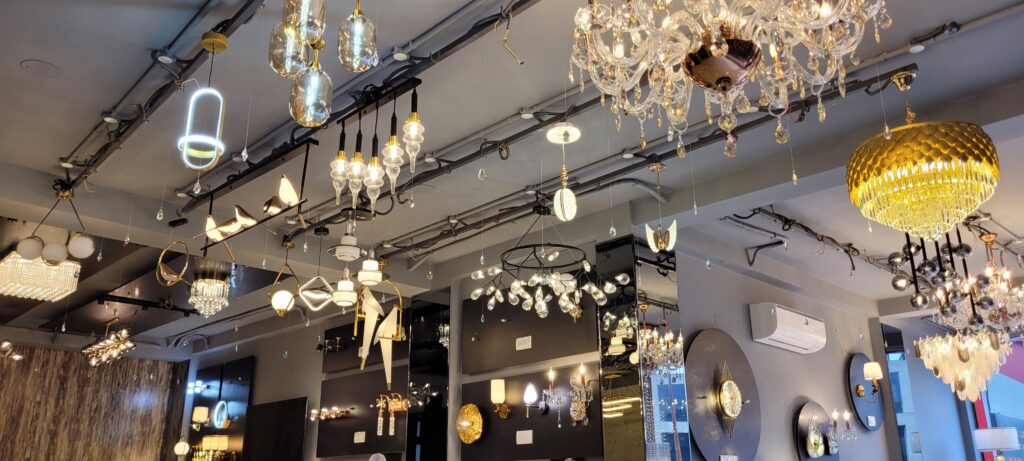 MY LIGHTS is the best lighting store in New Delhi , India. We are situated at South extension kotla Mubarakpur. Our full address is 1510, 1st floor, wazir nagar, Kotla mubarakpur , south extension.
Visit our store
What makes MY LIGHTS best lighting store ?
My Lights provide customized chandeliers for customer. If anyone needs exact size of chandelier , we make them for them so they don't need to worry about size of any product.
My Lights provide wide range of products like hanging lights, double height chandeliers, living & dining room chandelier , table & floor lamps , wall lights. Wide range of products ensure that customer don't need to go to different shops for purchasing . You will get good collection at our store.
My Lights helps you in choosing best chandelier for you. As we have experience of 24 years in this industry , we do provide little guidance in choosing what would be best for you.
These are some key reasons what makes My Lights best lighting store. Choose the best outdoor or indoor lights , how to size your chandelier and make your lighting better so you can enjoy it. Our chandeliers are designed by professional. So if you want to visit our store just click on the button and you will reach to your destination.
Enjoy your lighting experience with us.
Visit our store